---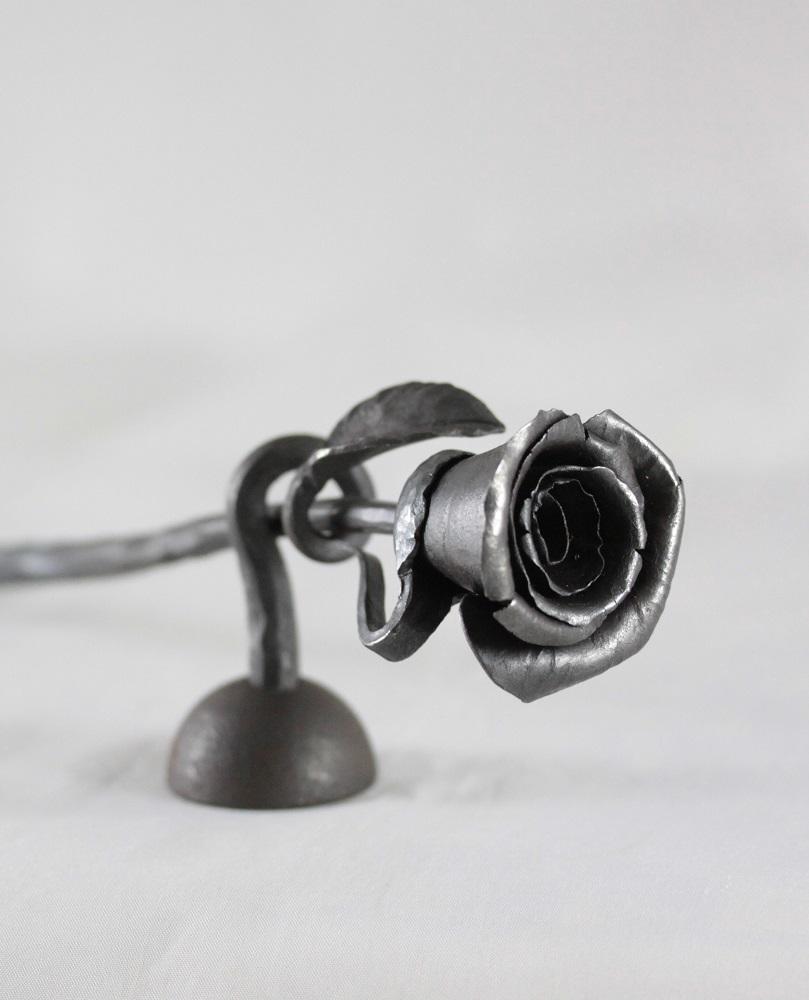 Forged Iron Rose
---
Roses are ancient symbols of love and beauty and makes for a most fantastic romantic gift.
Each wild rose is hand forged and therefore unique.
It comes with a little stand where the rose can rest (in between romantic gestures!)
There are numerous ways to forge a rose. The 'Wild Rose' approach is our favourite as it involves fire-time - not power-tool time. This process of free-hand shaping is reflected in the end result - all roses are unique, each differs from the other and all are 'wild at heart' (just like your true love)
Read more on our blog 'The Art of the Rose (Angelus 2015)'
---
This website is Copyright © 2015. All Rights Reserved.
The item has been added to your basket